On behalf of the Cyprus Anti- Cancer Society and the Cyprus Oncology Society, it is my pleasure to invite you to participate in the 2022 Cyprus Oncology Conference to be in Limassol, Cyprus between the 11th and 13th of November 2022.
Through our distinguished speakers we bring together healthcare professionals from many countries and many fields of expertise for an exceptional forum of lectures, debates, discussions and multidisciplinary interaction. The conference will discuss new research findings especially in relation to personalized medicine, advances in immunotherapy and stereotactic radiotherapy, and how we incorporate those into our daily clinical practice. There is going to be a focus on cancer prevention, early detection and supportive/palliative care.
The Cyprus Anti-cancer Society and the Cyprus Oncology Society feel proud to host this extraordinary Conference in the beautiful and cosmopolitan city of Limassol, with its cultural sights and exciting attractions. Please make a note in your calendar for this Conference. We look forward to meeting you in Limassol in November 2022.
On behalf of the Organizing Committee, 
Dr. Haris Charalambous, BM, MRCP, FRCR
Consultant Clinical Oncologist 
Organizers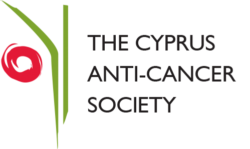 The Cyprus Anti-Cancer Society
The Cyprus Anti-Cancer Society was established in 1971 to care for people with cancer and to provide them with complete Palliative Care Services. The Society aims at providing support to patients' families and caregivers, and also informing the wider public about cancer prevention, diagnosis, treatment and relief.
The Cyprus Anti-Cancer Society for more than 50 years has been providing quality services free-of-charge to all patients, regardless of their financial status, ethnic origin or religion. Its services include the operation of the "Arodaphnousa" Palliative Care Centre in Nicosia and the "Evagorio" Palliative Day Care Centre in Limassol, Homecare Services for patients throughout Cyprus, Psychological and Social Support Services for patients and their families, Physiotherapy, Lymphedema Treatment and Aromatherapy, as well as Patient Transfer Services from all districts to oncology centers in Nicosia and Limassol.
The Society's services are supported by a multidisciplinary team of health professionals specialized in Palliative Care such as Doctors, Nurses, Psychologists, Social Workers/Sociologists, Physiotherapists and Aromatherapists. The team is also enriched by volunteers who contribute with their support, in different ways, to all the functions of the Cyprus Anti-Cancer Society.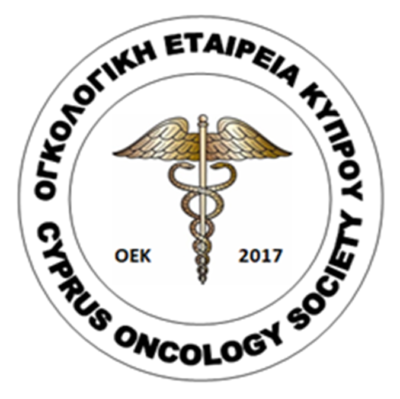 OEK – Cyprus Oncology Society
The Cyprus Oncology Society (ΟΕΚ) is a non-profit scientific society established in 2017. OEK is representing two oncology medical specialties, Medical Oncology and Radiation Oncology. At present OEK has 45 members from both specialties. OEK's main goal is to contribute to the improvement of the oncology services in Cyprus. OEK is always open and willing to collaborate with other national societies and International Cancer Organizations for the benefit of our patients.

Website: www.oncology-cy.eu
Under the Auspices: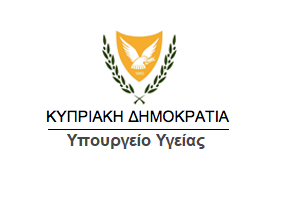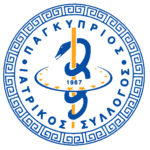 In collaboration with: